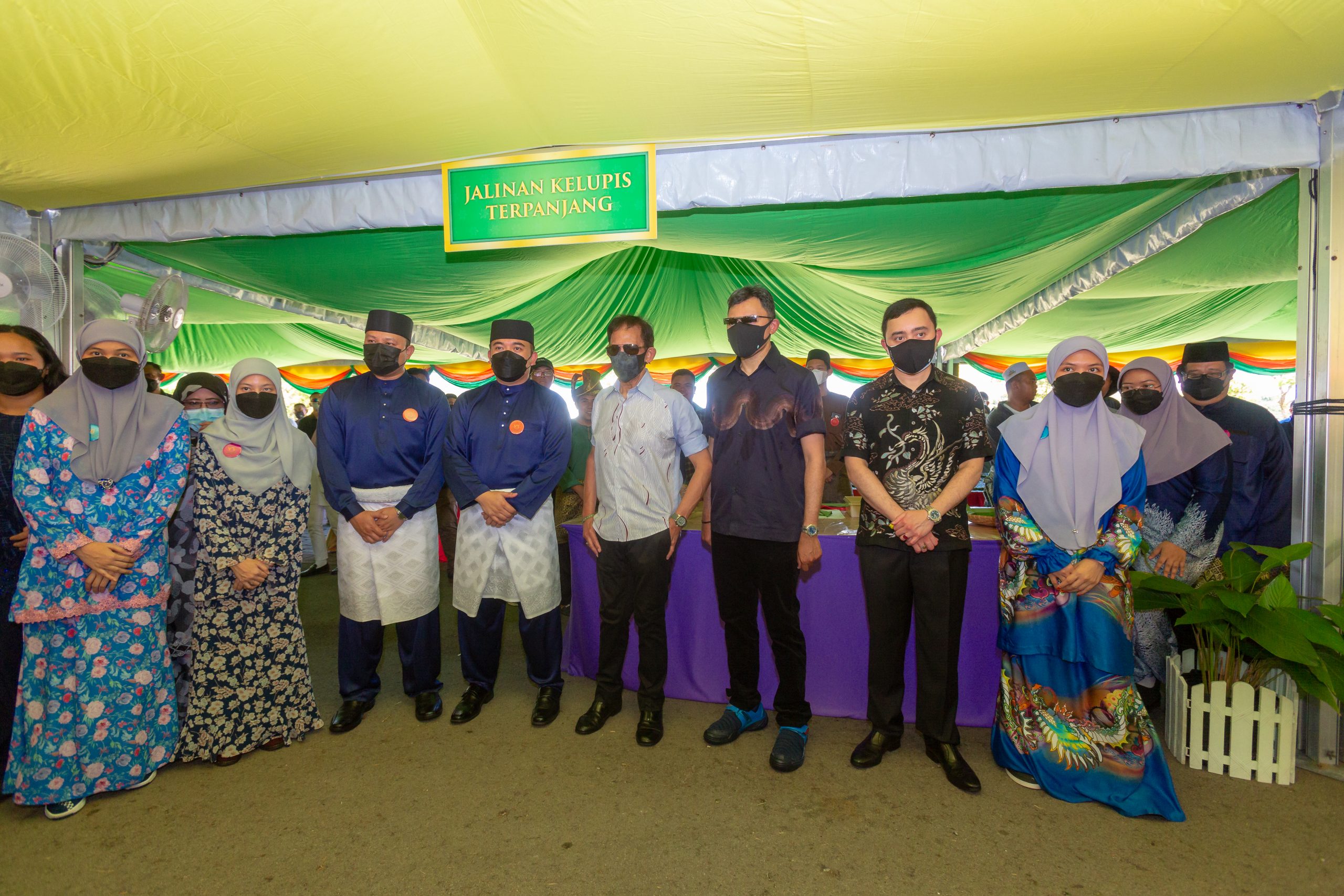 28 Jul

The Longest Kelupis In Conjunction with His Majesty's Birthday Event

On 19th July 2022, Temburong District Office holds the record for the longest chain of kelupis in Brunei, measuring 221.43 meters. To commemorate His Majesty's 76th birthday, a total of 7,676 kelupis were made and braided together to break this record. This initiative was a collaborative effort between the Temburong District Office and the Temburong District Youth Association.
Kelupis making is an art form, as stated by Mohammad Afnan Haji Gapur, a member of the Temburong District Youth Association who is also the coordinator of this effort. He also said that the younger generation should learn this traditional art form to ensure that this iconic local delicacy is not lost in time. To achieve this record, 30 youth members were involved in making the kelupis and took them 15 days from start to finish.
The unveiling of the kelupis was done during the His Majesty's birthday celebration in Temburong – His Majesty Kebawah Duli Yang Maha Mulia Paduka Seri Baginda Sultan Haji Hassanal Bolkiah Mu'izzaddin Waddaulah Sultan Yang Di-Pertuan Negara Brunei Darussalam along with the Crown Prince, His Highness Duli Yang Teramat Mulia Pengiran Muda Mahkota Pengiran Muda Haji Al-Muhtadee Billah, and other members of the royal family were present.